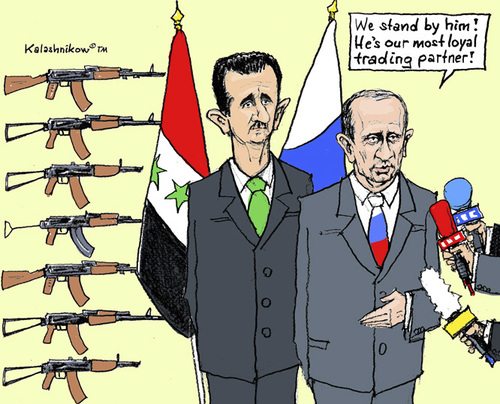 Arms deliveries to Syria surged almost 600 percent from 2007 to 2011 compared with the previous five years, a leading think tank said on Monday, with Russia supplying the bulk of the country's weapons. 
The report underlined how Moscow has continued to supply Syria with firepower while the United States, European Union and others have imposed arms embargoes in response to Syrian President Bashar al-Assad's bloody crackdown on unrest.
World powers have been unable to stop more than a year of bloodshed in Syria, a country that sits on the fault lines of several regional and ethnic conflicts. Recent army gains against rebel positions have not succeeded in quelling the violence and no negotiated settlement is in sight.
Click the title to read more…