The Homs Clock Tower Massacre - April 2011
It's been two years since the heart of Syria's Revolution, the city of Homs experienced it's first massacre. The town's residents gathered for a peaceful sit-in at the clock-tower in the center of town to protest the treatment of protesters in Daraa and to stand in solidarity with them. Not long after the sit-in started, Assad's forces began firing into the crowd at point blank range … the rest, as you may know, is history.
A video showing the festive and defiant atmosphere at the protest
The moment when Assad's forces opened fire on the crowd …
'
A photo of the protest that night …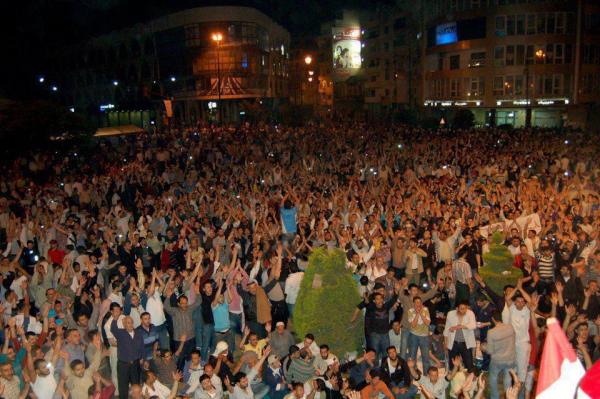 A photo of how the Clock Tower used to look ..